Ernest Hemingway once said that wine is the most civilised thing in the world, and we couldn't agree more! The City brims with delicious wine bars, which showcase incredible rarities from all over the world alongside unmissable classic bottles.
If you're also tired of ghastly wine bar chains, which lack charm and personality…look no further! Our team has hand-picked some of the best and most special wine bars for you. Why not take a look below and check them out over the weekend or an evening after work?
Vagabond (Gracechurch Street)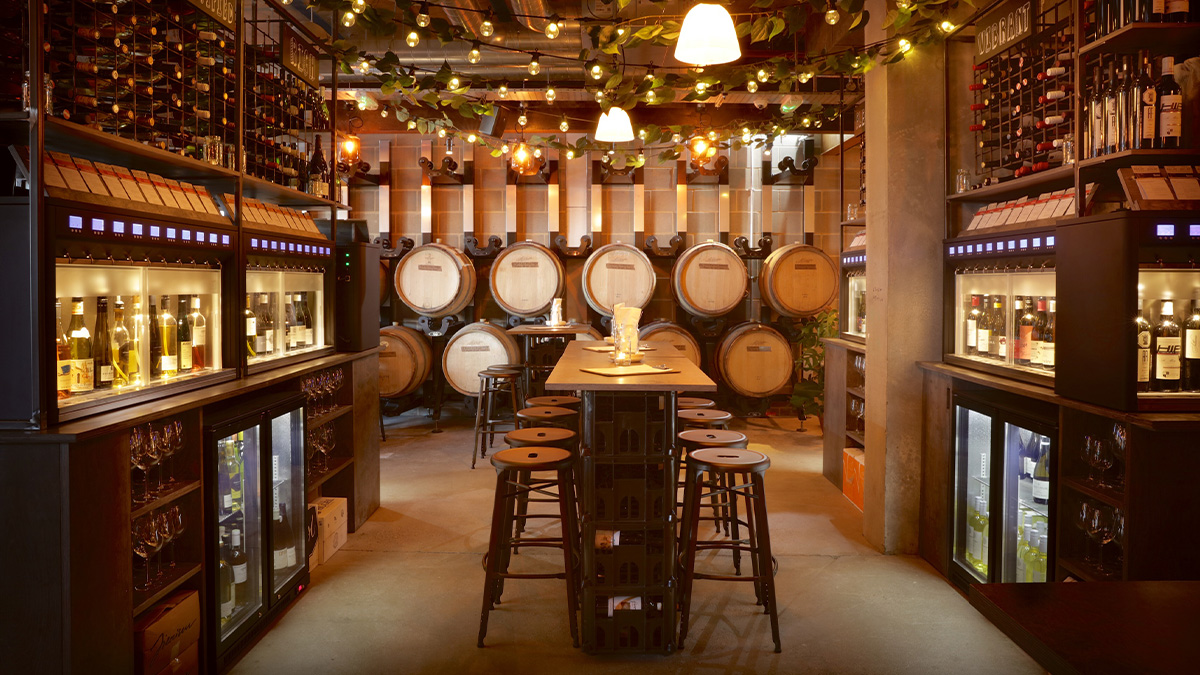 Vagabond Wines opened their City branch in January 2020, weeks before lockdown numero 1 hit London! The Monument branch is the eighth Vagabond in the group and it's a special one. The general idea is to serve yourself wines: just load a card with money and then use the available machines to pour your own glass.
The bar boasts 160 wines as well as 10 self-pour craft beers, alongside a great food range, which includes cured meat and cheese platters, a roast hanger steak for two, and a selection of small plates like cauliflower pakora and Sicilian aubergine dip. What's not to like? Pop in and try rare wines from around the world…book here!
The Winemakers Club (Farringdon Street)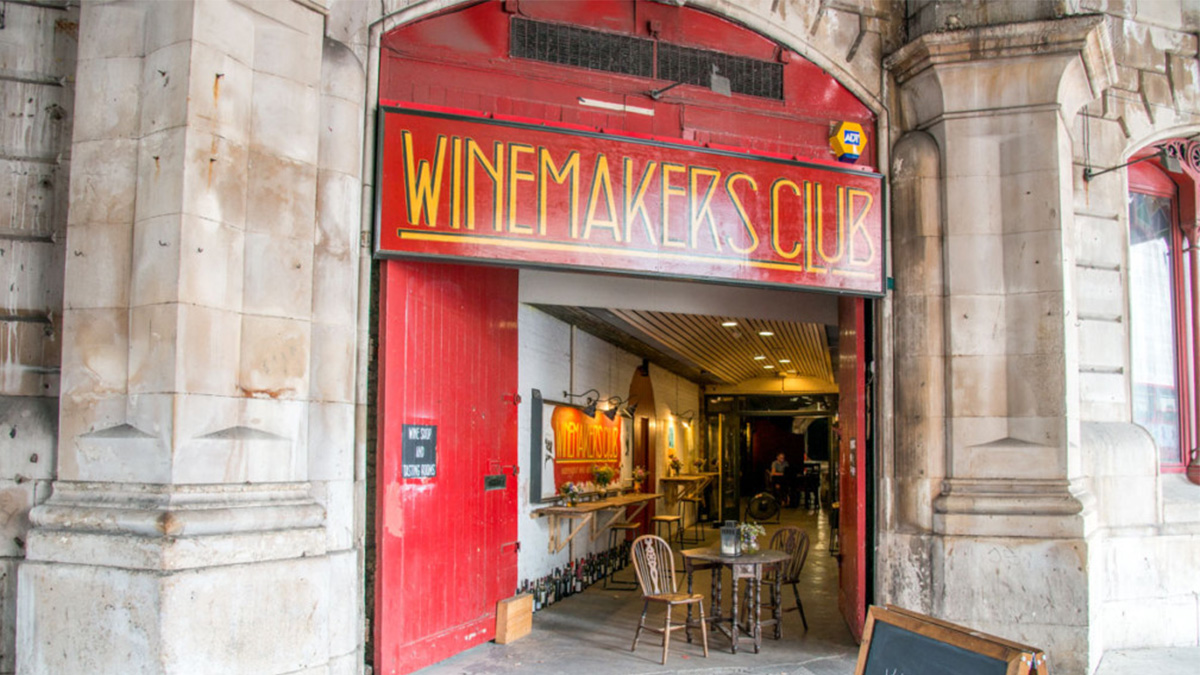 Walk through a shabby-looking entrance under the Holborn Viaduct, down a corridor, you'll then see cathedral-like brick arches and there it is – The Winemakers Club!
Born in the Italian countryside, migrated to the City of London, the Winemakers Club is the place for modest winemakers. Proudly supporting the smaller, more diverse producers, those who embrace organic and biodynamic wines, the Winemakers Club is a fine wine bar and shop, which boasts wines from Australia, France, Italy, as well as earthy red wines from Eastern European countries. You don't want to miss their 'Meet the Producer' evening events either…check their website for more info on upcoming events and bookings.
The Tappit Hen (St Swithin's Lane)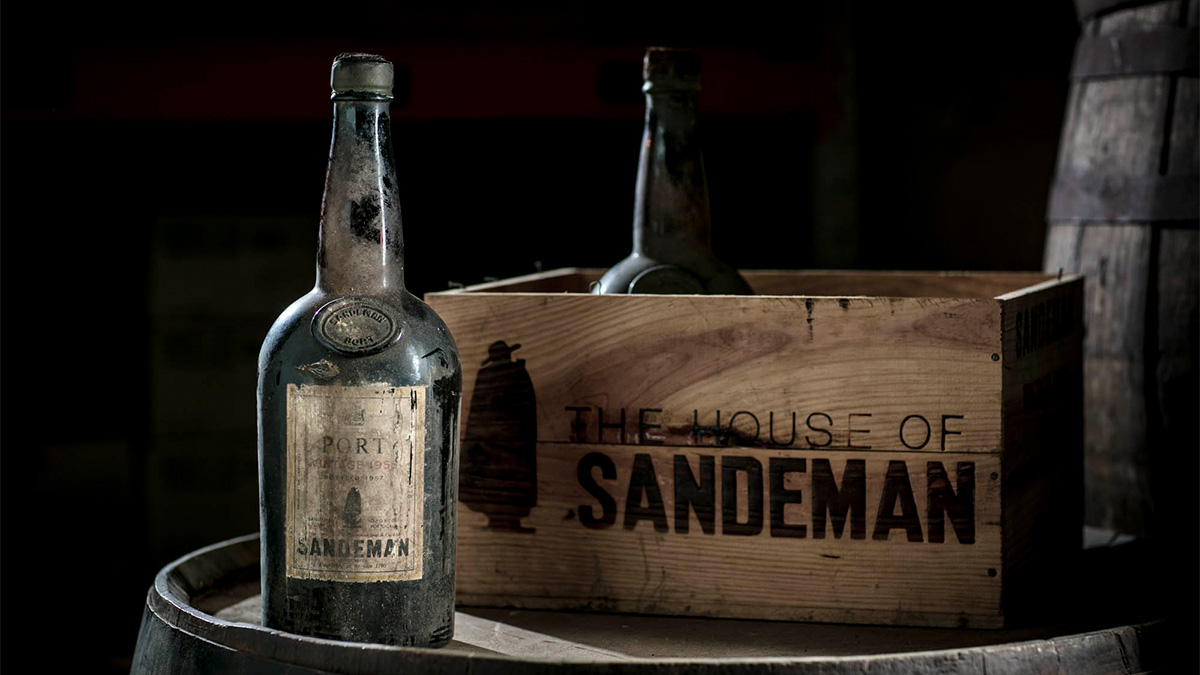 Located in the heart of the City, between Cannon Street and Bank, The Tappit Hen is steeped in wine history. The building once housed the UK cellars of Sandeman Port and there are references to this history all around, with Sandeman barrel staves used for banquet seating and finest quality Portuguese cork for the bar front.
The wine list features selected Ports and fortified wines, which are stored in ideal conditions either in Davy's Victorian cellars in Greenwich, or in the medieval cellar downstairs. It was at the St Swithin's address from 1805 that the House of Sandeman set up their London home, shipping port wine to London, passing through ancient tunnels from the Thames to these cellars. The Tappit Hen takes its name from the traditional 2.1 litre bottle of Port and there is feature lighting above the bar made from original Tappit Hens of Sandeman 1955, the last vintage to be bottled at the St Swithin's Lane address. More info and bookings here.
Cabotte (Gresham Street)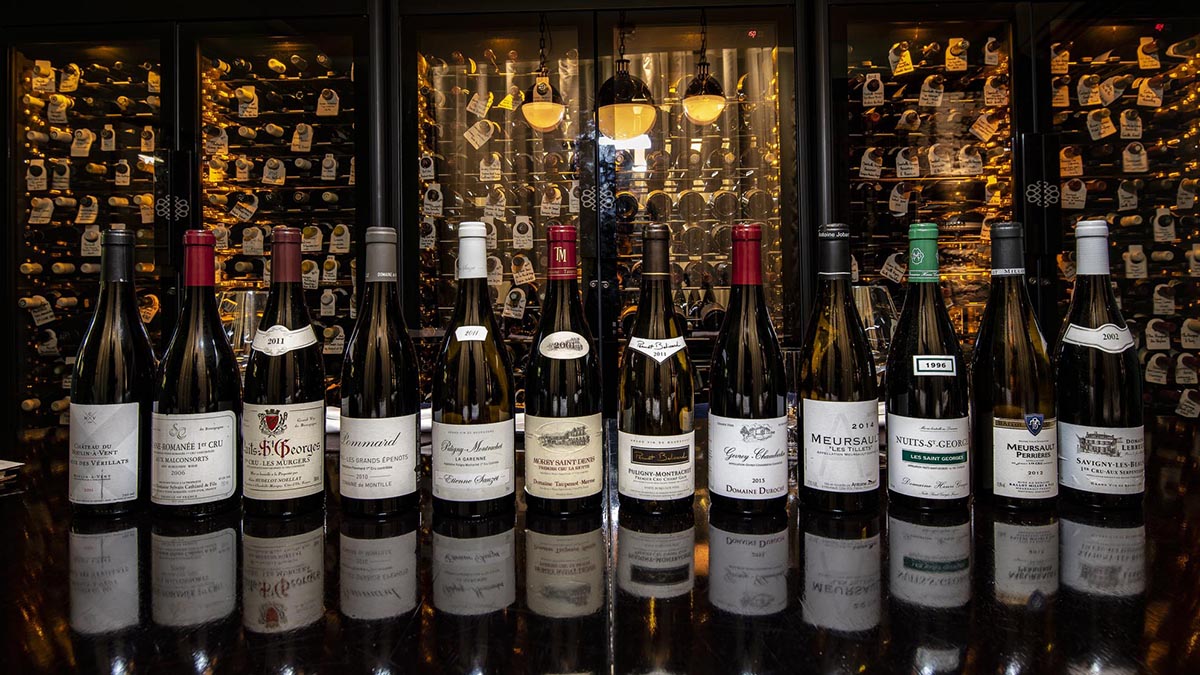 Founded by Gearoid Devaney and Xavier Rousset, two Master Sommeliers with extensive London restaurant experience, Cabotte offers exquisite French cuisine paired with a unique wine list featuring classics alongside rarities from the Burgundy wine region. Cabotte's intention is to disclose the region's lesser-known gems and serve them at fair prices.
Named after the small huts that Burgundy winegrowers have within their vineyards, the restaurant gives you the impression of dining in a traditional local bistro in the French countryside. The food too pays homage to the Burgundy region, you can find oysters, oeufs en meurette and jambon persillé stuffed with fat chunks of ham. For reservations, click here.
Grapeshots (Artillery Passage)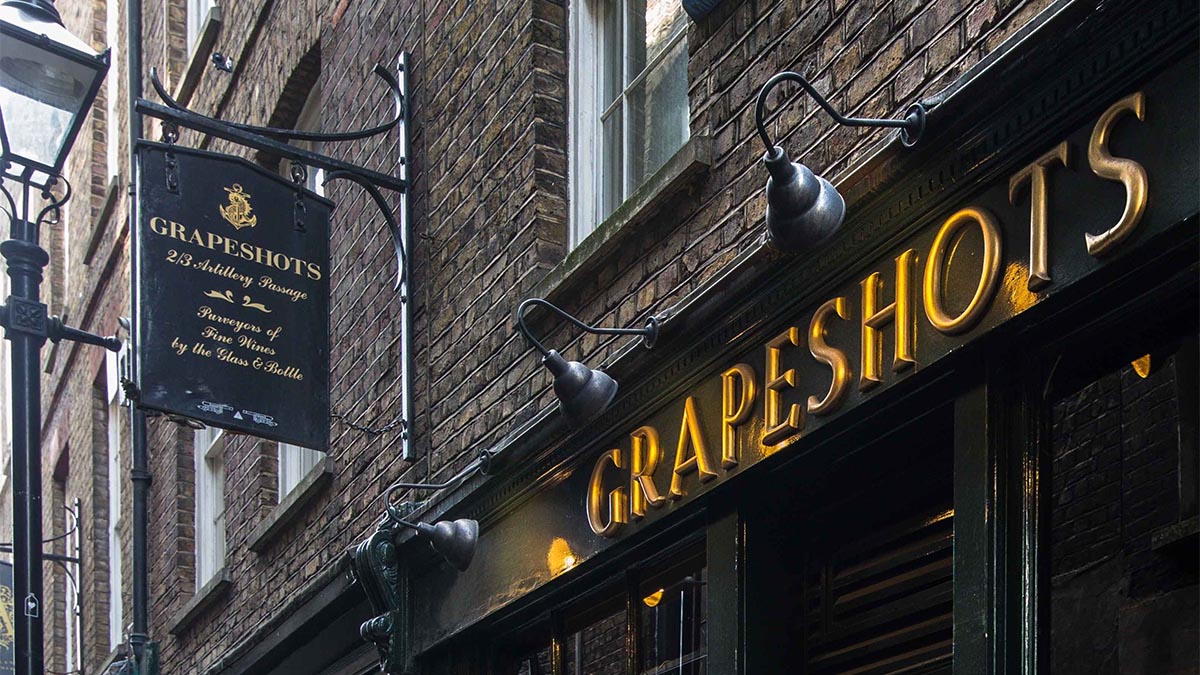 Located in a quiet Victorian passage, away from the hustle and bustle of Liverpool Street, once walked by Jack the Ripper, Grapeshots is a well-known wine bar and popular spot among City employees. What makes it unique is its own character and charm – inside the bar you'll find antique curiosities and historic wine artefacts, collected over decades by the Davy family, which contribute to the warm atmosphere.
The menu features British classic dishes for lunch and dinner, and a selection of wine bottles from old and new world. They also have a selection of premium ales. More info and bookings here.
Humble Grape (Devonshire Row)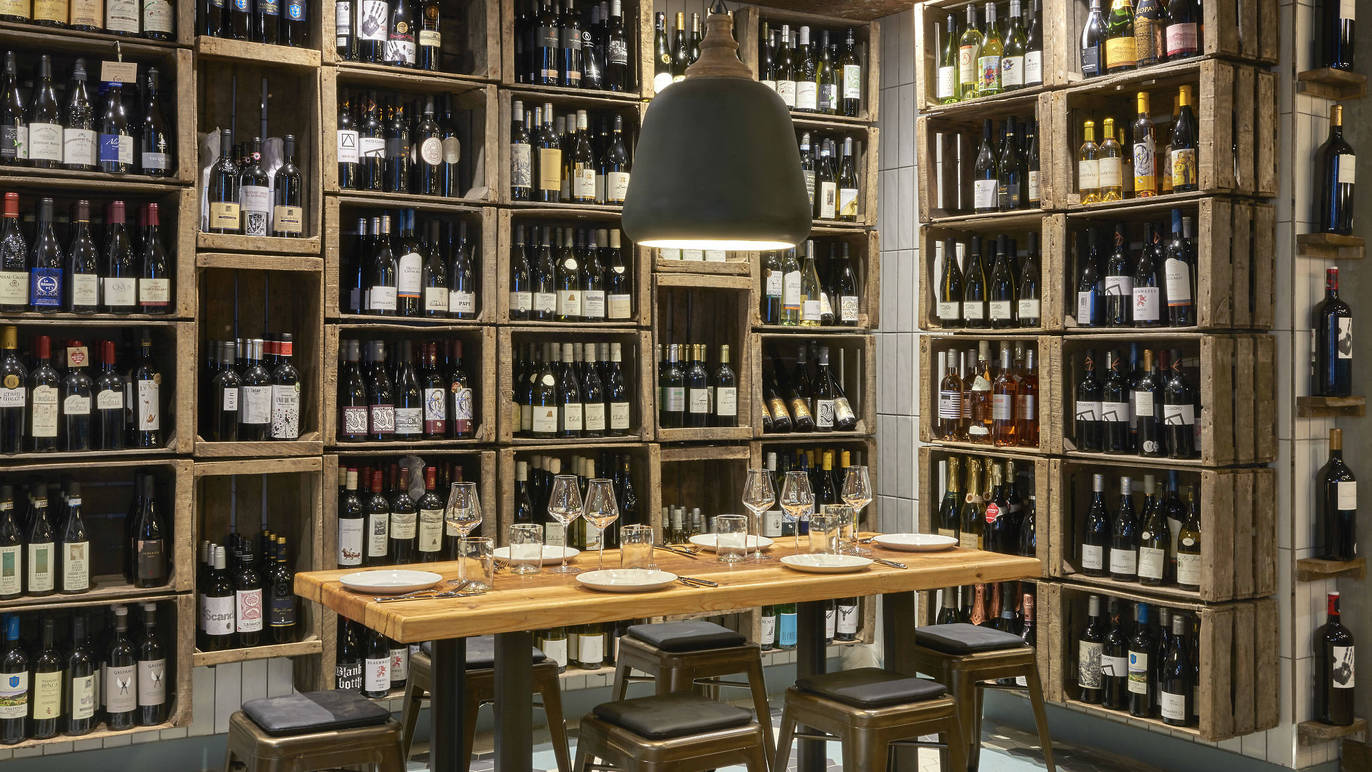 Wine bars can often be intimidating for non-wine experts. Humble Grape, like its name suggests, thrives on its unpretentious approach to wine. Located in a cobbled passage just off Fleet Street, this wine bar is a real City gem. Despite its modest exterior, the interior is surprisingly spacious, decorated with dark wood panels and wine bottles lined on the walls.
You don't have to know all your wines (fortunately!)…the menu is laid out in a humorous and informative way, without sounding too condescending, and the list features approx. 30 wines by the glass or carafe and more than 200 varieties by the bottle.
If you'd like to learn more about wine, Humble Grape also offers classes in collaboration with The Wine & Spirit Education Trust (WSET), the foremost international body in the field of wine certifications. For more info on the courses and table reservations, click here.
Vinoteca (Bloomberg Arcade)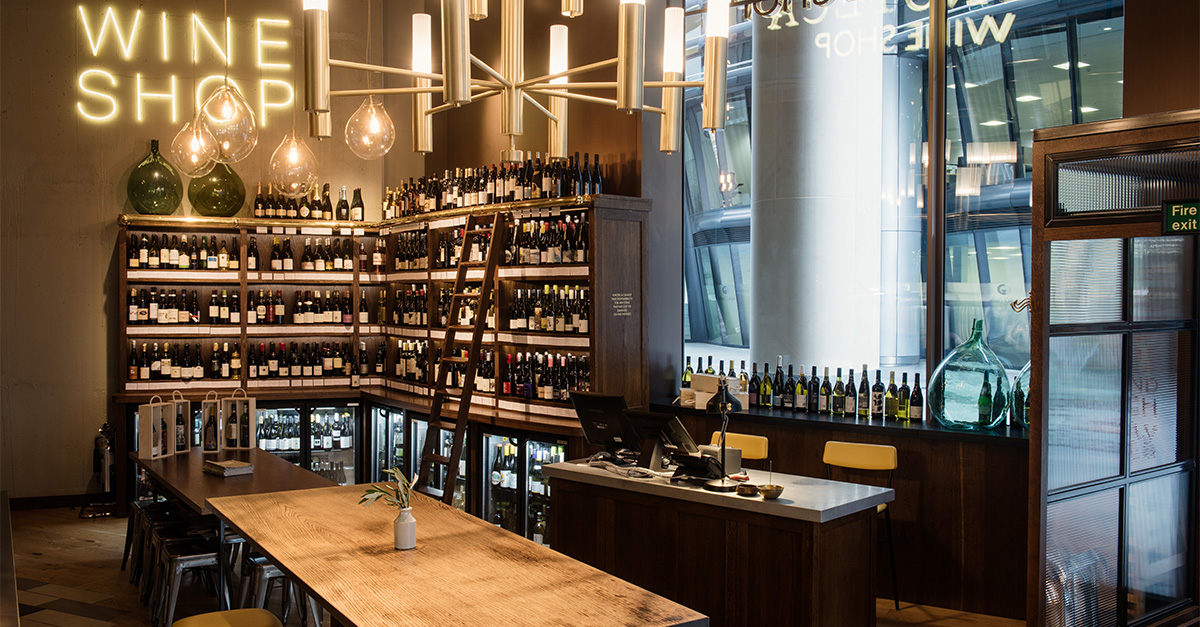 Since the opening of its first wine bar in Farringdon, Vinoteca has done more than simply making good wine accessible to all. Glasses start from a few pounds, with bottles just under £20 and dishes like steak with chunky chips never fail to please.
However, what makes Vinoteca even more unique is their Wine Club, which takes you on an exciting and extraordinary discovery of the wine world. Each month you'll receive a case of 6 wines delivered to your door, followed by special events, including members only monthly tastings hosted by Vinoteca's experts. You'll also get exclusive members' discounts, early access to new releases and limited-stock offers. Members will also benefit from Vinoteca's knowledgeable team through the Members' hotline, which provides advice on details on the wines and their producers, food matches, all the latest info and cracking recipes. What's not to like? More info here.
Bottles (Old Spitalfields Market)
Located in the Old Spitalfields Market, Bottles specialises in sustainable, independent, organic and bio-dynamic producers based primarily in Italy. At Bottles, each wine is handpicked, therefore you can only expect the best and unique examples Italy has to offer, as well as an eclectic world-wide selection. You can shop their wines from Supper – Bottles' online boutique, which provides a selection of red, white, rose, and sparkling wines from all over Italy and the world.
If you're feeling peckish, Bottles also offers their own take on regional Italian food…ranging from artisan cured meats and cheeses, to classic Italian dishes designed to accompany each wine. Book here.
New Street Wine (New Street)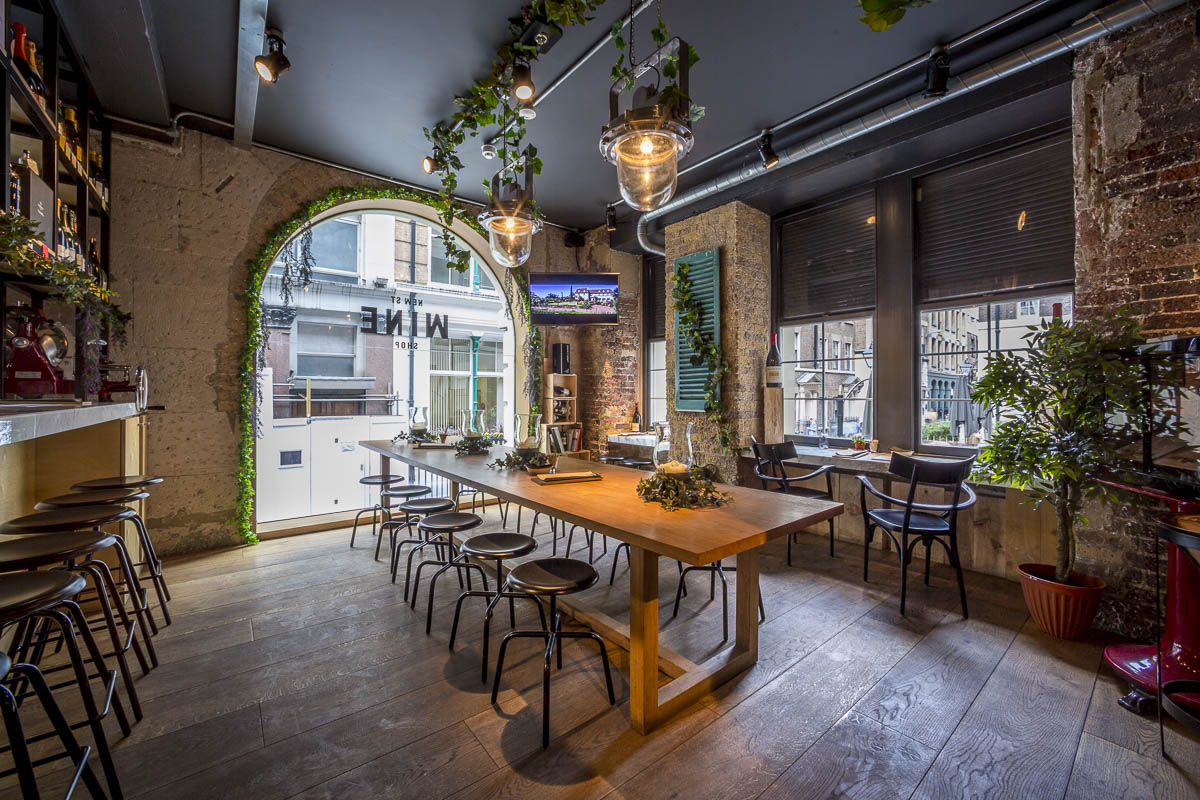 Resembling a café more than a wine bar, New Street Wine is a friendly, little gem in the City, fitted with large communal tables, wooden décor and full-height windows in a warehouse-like environment.
Located between the creativity of Shoreditch, the tech world of Old Street and the busy financial district of Liverpool Street, New Street Wine responds to this complex geography by offering more than 500 wines suitable for all palates and budgets.
You can also shop online, but then you'd be missing out on sampling wines that are meant to be experienced with food. The menu is simple, featuring cheese, charcuterie, salads, and sandwiches. More info and bookings here.
Satyrio (Aldgate High Street)
Situated in Aldgate, Satyrio offers top-quality, gourmet Italian food and wine. Whether you're dropping in for a business lunch, having an aperitivo in their garden, after-work drinks, or dinner with friends and family, Satyrio offers you a fine selection of hand-picked wine. Each wine is paired with their seasonal food menu with a little help from their sommeliers.
Satyrio also has a spacious outdoor garden area, which is perfect for warm summer evenings! More info and bookings here.
For more updates on what's happening in the City, sign up for our newsletter here!