Welcome back to One City Eats: blog reviews of some of our favourite meals in the City.
We love a bottomless brunch no less than the next person. There's no magic like getting ready full glam at 11am for a 1pm start of 90mins bottomless booze, food, friends and good vibes in the City. Gaucho is no exception to that. From the moment we were whisked underground into the boujee, Argentinian forest-inspired eatery, we knew we were going to be treated like celebrities.
Firstly, I cannot praise the staff enough. Our waitress was impeccably attentive, welcoming and professional. No drinks request was too much (or too soon!), and that really stood out to me at Gaucho. Their courtesy really welcomes you in with open arms.
We started with an elder fizz and an apple fizz. Within seconds, two gorgeous drinks were served in front of me, and there's nothing like the first sip! The elder fizz is bitter enough to send a refreshing wave of flora through your mouth, and the apple fizz is sweet enough to leave your tastebuds smiling. Gaucho's variety of bottomless cocktails went down almost too easily as we sipped to classic nineties and noughties house tracks mixed by their resident DJ, (and trust me, who doesn't love bottomless cocktails).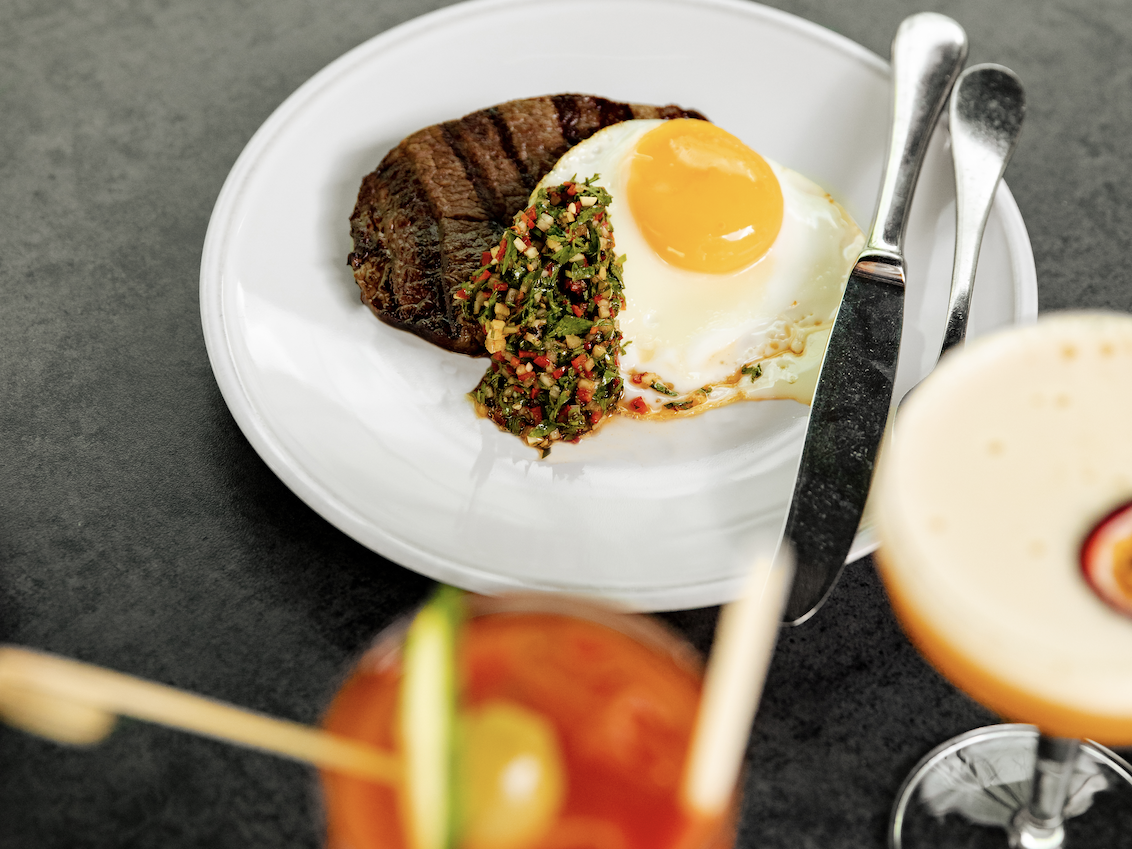 The intriguing and exciting menu of Argentinian/English tasting dishes is tempting enough to you convince you to try the entire selection. Did we mention that food is bottomless, too? An ultimate win-win situation. Vegetarians & vegans: don't fear. For a traditional steak restaurant, there are a plethora of options for you to indulge in. I didn't sacrifice taste or choice as a result of my meat-free palette. My favourite dish was the chilli mushrooms on toast (which was phenomenal), and my partner's was the steak and eggs. Come on, it is an Argentinian steak house after all. 
After being treated like royalty for 90 minutes straight, the manager was kind enough to say goodbye before we explored the delectable cocktails in the spectacular glass bar upstairs. Gaucho, we'll be back!
To book on to an upcoming Electro Brunch at Gaucho, click here.
To see our video experience of the brunch on Instagram, keep an eye on our Instagram @onecityldn!
For updates on what's happening in the City plus exclusive offers, events and content for One City Friends, sign up for our newsletter here!