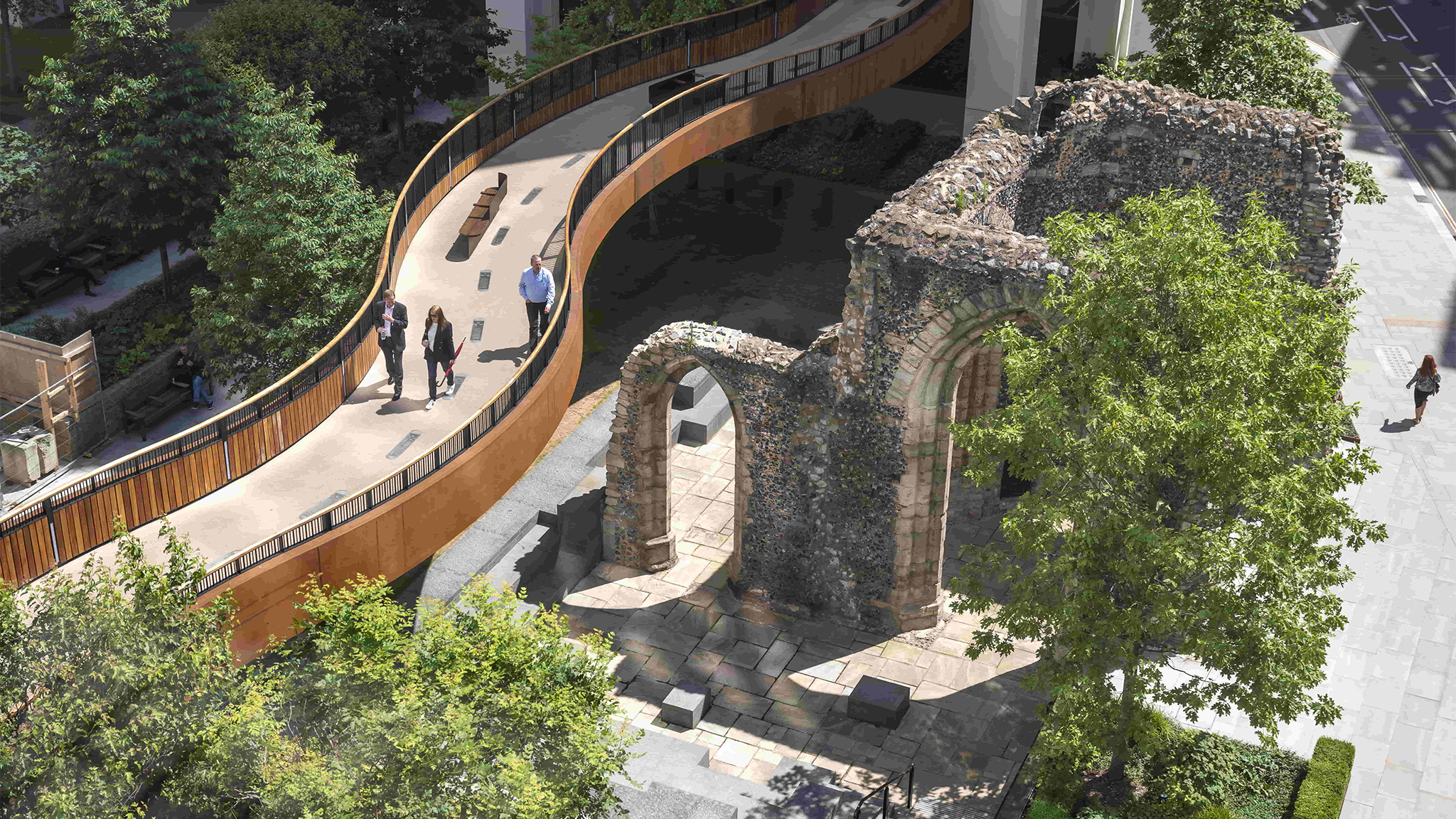 City lovers, it's time to come out of hibernation and enjoy this glorious weather! Apparently this week London is set to be hotter than Ibiza and Barcelona. Lucky for you, the City is home to great outdoor spaces. Whether it's lunch in the sun or sunset work drinks, check out the below round up of some of our favourite green areas in the City.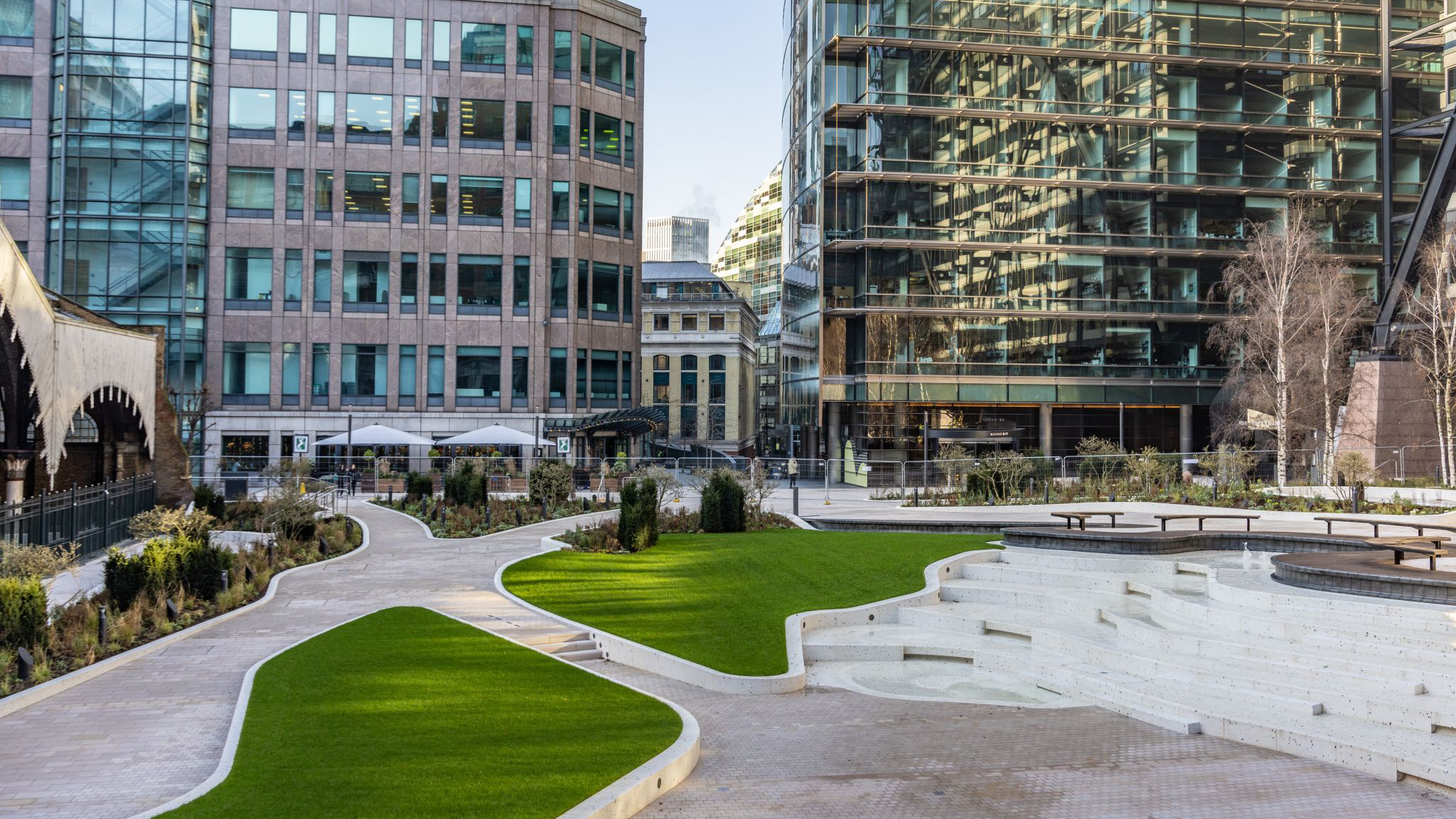 London's newest green space, Exchange Square, aims to boost the emotional and physical wellbeing of those that work in and around Broadgate. Designed by architects DSDHA, Exchange Square is set to become a year-round destination, which will host everything from communal picnics to morning yoga in the sunshine. Exchange Square is also home to an exciting mix of plants and trees that encourage biodiversity and sustainability!
Find Exchange Square: Broadgate Circle, Sun St Passage, London EC2A 2EH
The Garden at 120 (120 Fenchurch Street)
Located on top of the Fen Court building at 120 Fenchurch Street, The Garden at 120 is the City's largest public rooftop space. Offering breath-taking views of London's skyline, this is a great outdoor space to visit, as it's free, with no booking required. Designed by German landscape architects Latz + Partner, the Garden at 120 is home to 85 Italian wisteria trees, over 30 fruit trees and a 200ft-long flowing water feature.
Find The Garden at 120: 120 Fenchurch St, London EC3M 5BA
St Dunstan in the East Church Garden (Monument)
St Dunstan in the East Church Garden is a truly unique space – a green oasis in the heart of the City. The Church was named for St Dunstan, a 10th century monk, who survived brushes with black magic, leprosy and the Devil himself to become Archbishop of Canterbury. Like so much of the City it was badly damaged by the Great Fire of London and wiped out by a German bomb in 1941. The Anglican Church decided to abandon it as it had become too difficult to rebuild. In 1967 the City of London turned the ruins of St Dunstan into a public park, which offers stunning ruins in the middle of the Church and plants growing all over the walls. 
Find St Dunstan in the East Church Garden: St Dunstan's Hill, London EC3R 5DD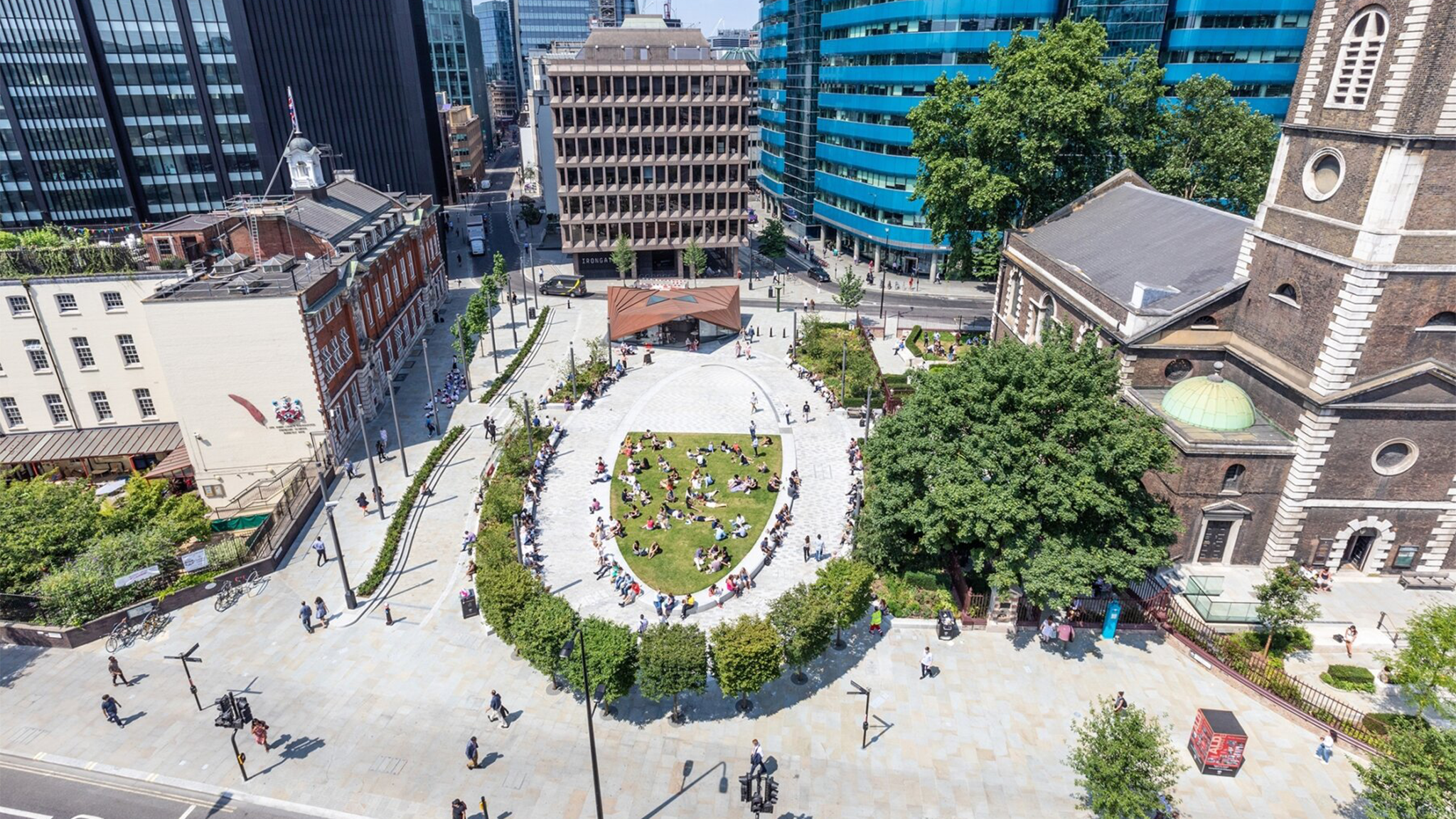 Aldgate Square is perfect for an outdoor lunch with colleagues, as it often features incredible exhibitions and events. Last summer, Aldgate Connect organised Music in the Square – a series of wonderful lunchtime concerts. Grab your friends and colleagues and head down to Aldgate Square for a great lunchtime experience!
Find Aldgate Square: Aldgate High St, London EC3N 1AF
Roof Terrace at One New Change (St Paul's)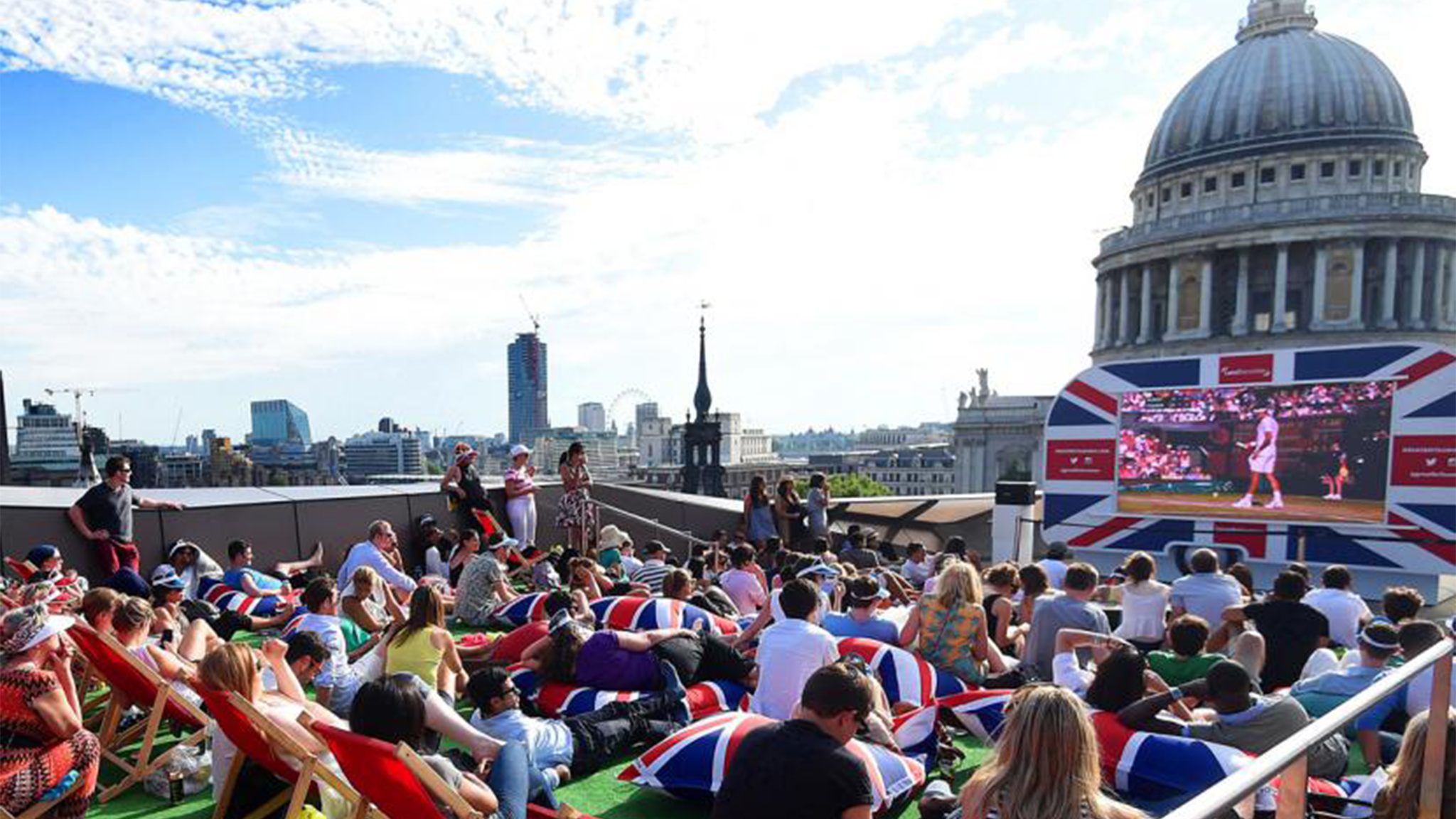 Open to the public seven days a week from 6am to midnight, the Roof Terrace at One New Change truly offers spectacular views of St Paul's Cathedral! Whether you're looking for an informal lunch spot or after work cocktails and tapas night, you will be in for a treat. One New Change also hosts a number of outdoor events throughout the year, ranging from yoga classes to free Wimbledon screenings…
Find the Roof Terrace at One New Change: One New Change, London EC4M 9AF
For updates on what's happening in the City plus exclusive offers, events and content for One City Friends, sign up for our newsletter here!