This Jubilee Weekend, the centre of London will also be paying tribute to the monarch in the shape of some amazing events. From glamorous Jubilee-themed afternoon teas, to Corgi meet and greets, to the stunning flower displays, there is going to be plenty for you to try out. Let's have a look at some of the best events happening in the City of London this bank holiday weekend. 
Billingsgate Roman House and Baths – Saturdays April to November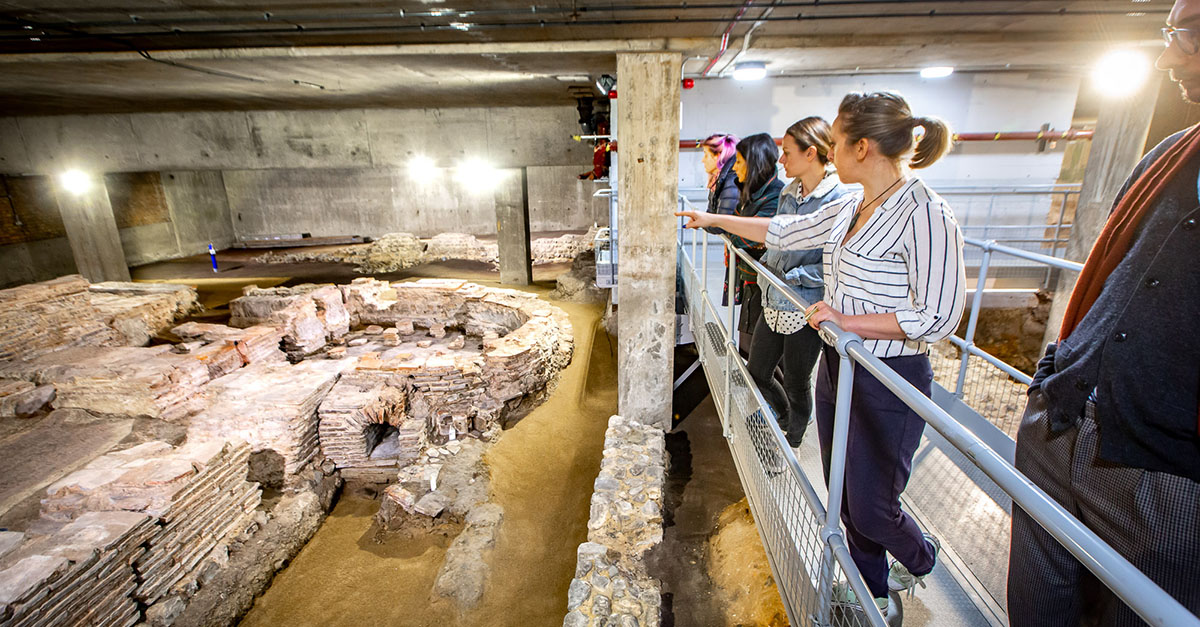 On this nationally significant weekend, get to grips with some of London's earliest history by visiting the Billingsgate Roman House and Baths. Re-opening at the start of April, the Baths offer you the chance to see what London was like as early as 150 AD. Enter the Baths and Roman House at Lower Thames Street and retrace the winding streets of the Square Mile that have survived nearly 2000 years of history.
📍 Find it: 101 Lower Thames Street, London EC3R 6DL
Meet Queen Elizabeth I – 31 May to 1 June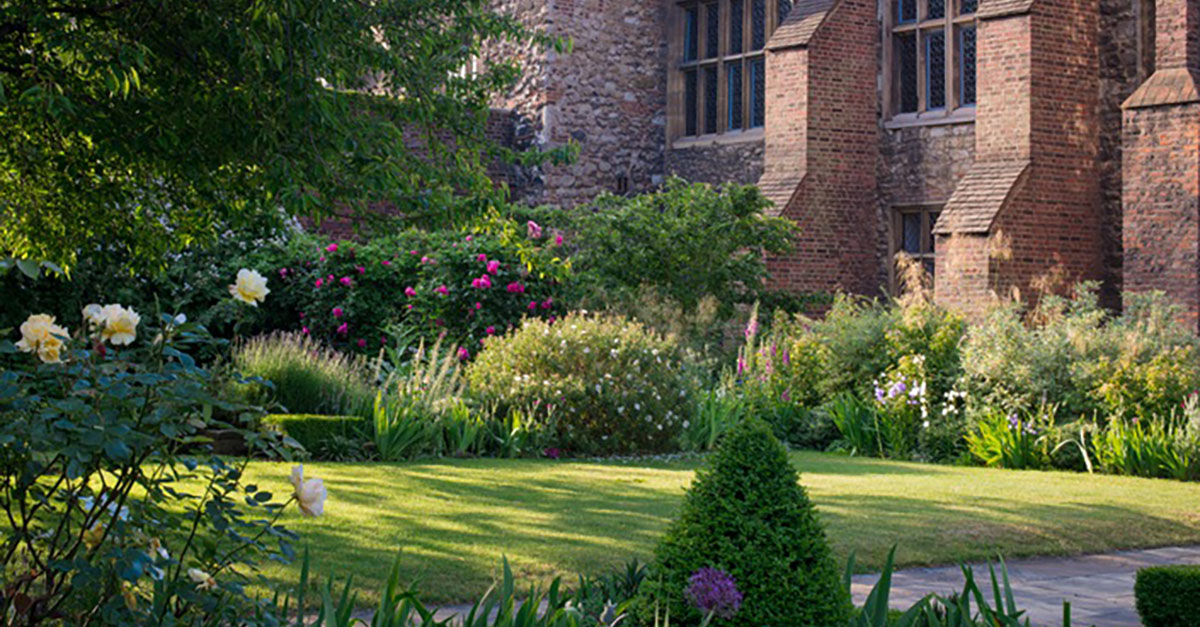 Immerse yourself in England's regal past by meeting Queen Elizabeth I on the way to her coronation in 1558. Held at the Charterhouse, the location of Elizabeth I's first throne room, you will be able to fully appreciate the royal spectacle of the occasion as you make sure that the space is fit for a queen. 

📍 Find it: Charterhouse Square, London, EC1M 6A
Throw yourself into the celebratory spirit by meeting and having a photo with a real-life corgi in Leadenhall Market on 1 June from 12 pm to 6 pm. Queen Elizabeth II has owned corgis since she was 18 years old, so this pop-up studio is a great opportunity for people to dig deep into a near 80-year royal tradition. What's more, Leadenhall Market is also hosting a walking tour every Wednesday evening in June which will explore the market's links to the monarchy that go as far back as early as the 12th century. 
📍 Find it: Leadenhall Market, Gracechurch Street, London, EC3V 1LT
Superbloom – 1 June to 18 September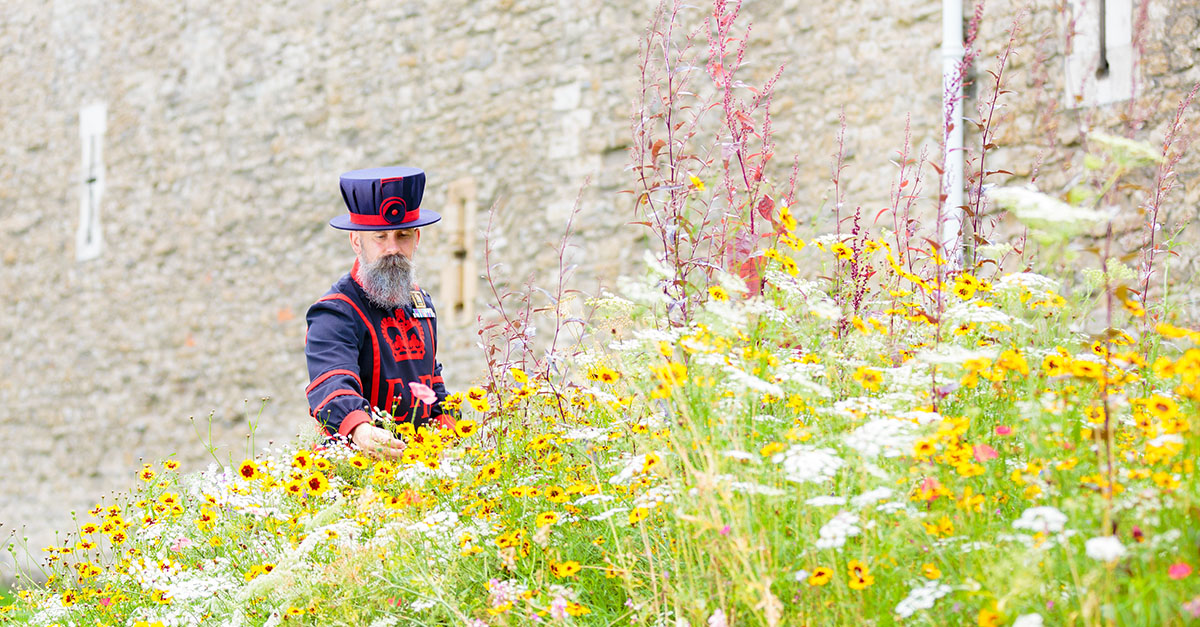 The now-legendary Superbloom flower show returns to the Tower of London for another year, this time in honour of the Platinum Jubilee. This year's show takes a very hands-off approach as naturalistic beauty and biodiversity are prioritised. Doors are open from June to September which means that you'll see a different stage of bloom depending on what time of the year you visit! With 20 million seeds sown into the moat, book your tickets today to immerse yourself in this unique celebration of the Queen's 70th year on the throne.

📍 Find it: Tower Bridge
Superbloom Afternoon Tea – Now until 31 August
Pair an indulgent stroll around the wildflower Superbloom show with Pan Pacific's luxurious Superbloom Afternoon Tea. The luxury hotel's Executive Pastry Chef, Cherish Finden, has taken inspiration from the Superbloom display to create an afternoon tea experience like no other, so spoil yourself and bring in the Jubilee in style. 

📍 Find it: 80 Houndsditch, London, EC3A 7AB, United Kingdom
Service of Thanksgiving – 3 June
The historic St Paul's Cathedral will play host to a special Service of Thanksgiving on 3 June, a fitting tribute to the Queen's 70 years of service to the nation. This event is closed to the public but will be shown live on BBC1 from 9.15 am. You can, however, visit St Paul's special exhibition, Jubilee: St Paul's, the Monarch and the Changing World, which looks back on previous Jubilee celebrations as far back as King George III.
📍 Find it: St Paul's Cathedral, St. Paul's Churchyard, London, London, EC4M 8AD, United Kingdom
Jubilee Tea at The Ned – 3 June
What could be more quintessentially British than afternoon tea? Well, the good news is that you can indulge in this national institution and mark the Platinum Jubilee in one sitting at the Ned Hotel in Cheapside. Head down to Millie's Lounge on 3 June from midday until 4 pm and dive into a selection of cakes, sandwiches, tea and a glass of Nyetimber Classic Cuvée on arrival
📍 Find it: 27 Poultry, London EC2R 8AJ
Mark the bank holiday weekend with a sumptuous Jubilee brunch at Gaucho Broadgate. A wide selection of delicious dishes will be laid on for you, alongside a bottomless supply of Pommery champagne should you wish. Enjoy the carefully crafted menu and champagne in a wonderfully regal atmosphere as the resident DJ plays tracks from a royalty-themed selection. 

📍 Find it: 5 Finsbury Ave, London EC2M 2PG
Commonwealth Games Baton Relay – 4 June
The Commonwealth Games return to the UK for the first time in eight years with Birmingham playing host to the most recent edition. To acknowledge the imminent beginning of the Games, as well as the Platinum Jubilee, the Queen's Baton Relay will come through London's Square Mile before heading north towards the West Midlands. Enjoy a fun-filled family day out across Blackfriars Pier to Paternoster Square where sporting events and cultural activities have been laid on by the bucketload. 

📍 Find it: Paternoster Square, London, EC4M 7DX
For updates on what's happening in the City plus exclusive offers, events and content for One City Friends, sign up for our newsletter here!