Whether you're new to spirits or an erudite scholar, the team at Silverleaf – part of the luxurious Pan Pacific London – have the expertise to open new worlds of sensory appreciation.
Just a stone's throw away from Liverpool Street, you'll find Silverleaf on the third floor of Devonshire House, a 128-cover bar featuring its very own rich and opulent hidden bar; Alba.
Upon arrival, the friendly and attentive bar staff were quick to introduce us to their expert whisky resident, Chris Tanner, who guided us through Silverleaf's lavish corridors, further away from the bustling main bar, until we reached the concealed and intimate private bar that is Alba. The high-end design of Silverleaf spills into the space, from the lighting through to the luxurious bar – large enough to host a party of twelve, small enough to feel exclusive.
Chris Tanner's wealth of whisky knowledge is impressive, delivered in an unpretentious manner that creates a laid-back and relaxing atmosphere open to all – regardless of your previous whisky knowledge, or lack of.
Guiding us through five elegant whiskies with varying personalities – some fruity, tropical and savoury, while others smoky with an overriding richness, we were taken on 25ml journey from the science of ageing and cask selection, through to the history behind each bottle and how to have the best drinking experience. If you haven't found a whisky that you like, Chris Tanner is sure to guide you in the right direction.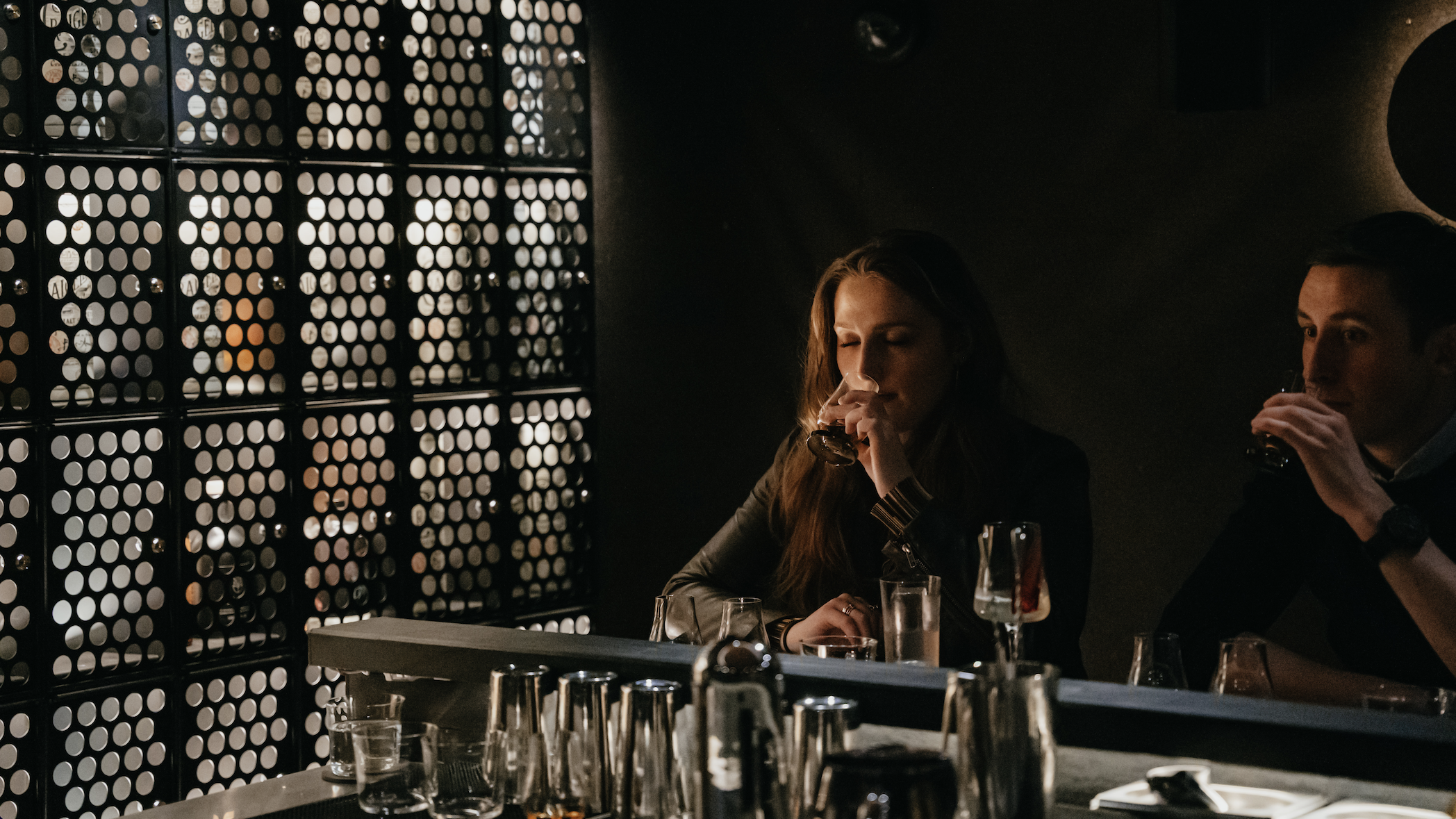 Whether you're a whisky connoisseur, or simply looking for an alternative date night, whisky tasting at Alba is sure to leave you with a deeper appreciation of one of the world's most loved and historic spirits, forging a drinking experience that you won't forget.
A unique and immersive experience, 'Exploration Whisky Tasting' is available at Silverleaf at the Pan Pacific London every Tuesday with tickets starting from £50.
For updates on what's happening in the City plus exclusive offers, events and content for One City Friends, sign up for our newsletter here!