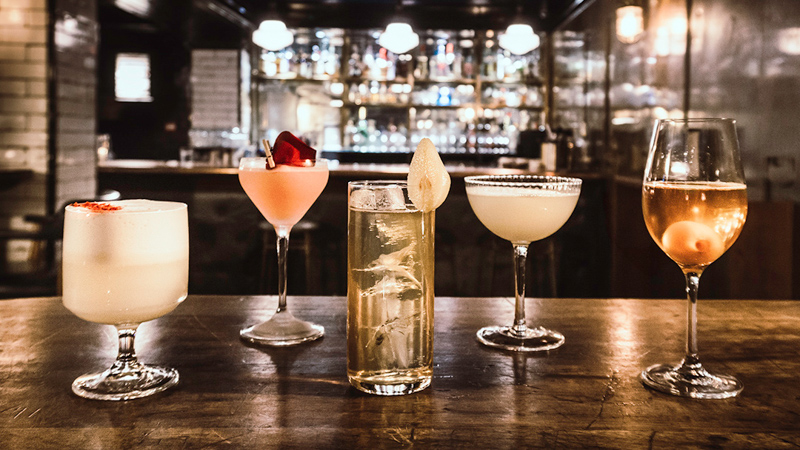 It's been 12 years in the making, but Hawksmoor have done it – they've created a new, meticulously researched, and crafted-from-love menu of cocktails. Time travel (and literal travel) is at the heart of the new creations; the team went back to the birth of the cocktail to 1920s prohibition era to the millennial era, from Tokyo to Italy and beyond.
Of course, a good cocktail menu needs to be paired with an excellent selection of food, and if anyone knows the importance of sumptuous, high-quality cuisine, it's Hawksmoor. With bone marrow oysters, roast scallops, cauliflower cheese nuggets, squid & pork toast, beef dripping potatoes, and many more epic eats on the menu, you're well catered for at the home of their new menu: Spitalfields Bar.
But the cocktails are the real star, and we've been down to taste some of their new creations. Below, see what #OneCityRecommends and make your way to Spitalfields Bar for a first taste before they're rolled out across all the Hawksmoor branches.
Reformed Pornstar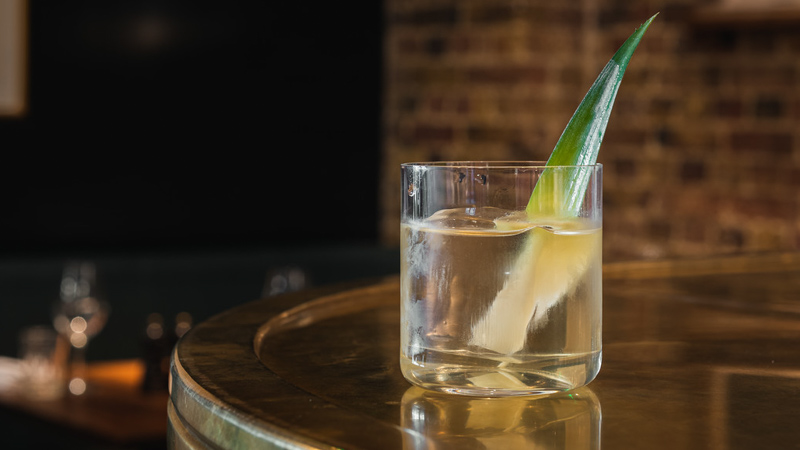 The pornstar martini gets a delectable overhaul in the cheekily-named Reformed Pornstar. Passionfruit and vodka are still present, while the addition of jasmine tea and a champagne top-up give it a new, modern twist. But the real rounded flavour is down to the 17th Century clarified milk punch – a blended and strained concoction that creates a fantastically silky finish. Served with ice, don't be surprised if you're ordering this one more than once.
Grapefruit Sgroppino
Tequila and grapefruit: a match made in heaven. This concoction takes inspiration from Hawksmoor's classic Grapefruit Picador, but adds in lime sorbet and and a touch of pink salt to make an iconic Venetian classic cocktail, a Sgroppino. Tangy, sweet and refreshing, it has a summery vibe, but you'll enjoy this Sgroppino all year round.
Pink Squirrel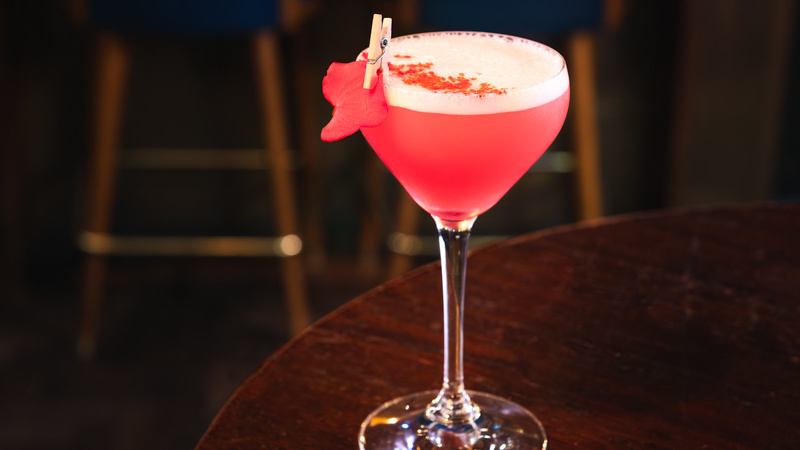 Three cheers for chocolate lovers! There's a delicious chocolatey body to this one – not that you'd know it from first sight. This classic 1940s cocktail was mocked back in its heyday, maybe due to its cutesy image, but expect more glowers of envy than jeers when you've got one of Hawksmoor's Pink Squirrels in your hand. Fords gin is 'washed' with 40%-cocoa white chocolate and mixed with passionfruit and Campari. (No '40s ice cream in sight.)
Le Crunch 75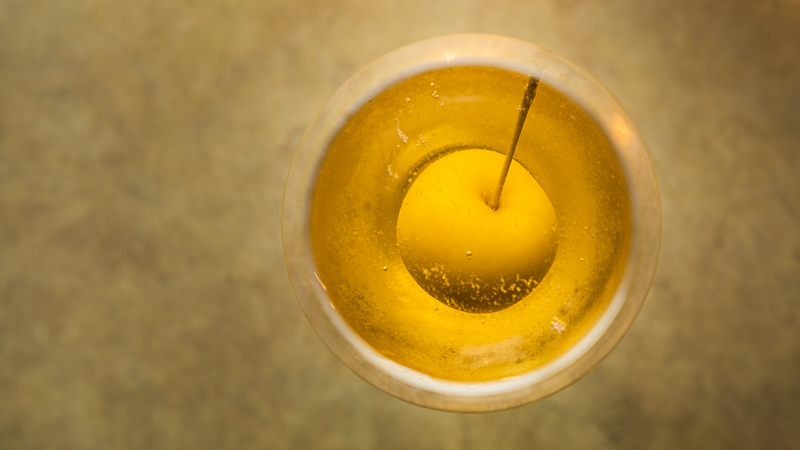 Brexit, be gone – here, a UK (Somerset, to be exact) cider brandy meets a French (Norman) mistelle, with a champagne refreshment. There's even a secret dash of absinthe for that extra European touch. Well, we did say the Hawksmoor research team were well travelled.
Fuller-Fat Old Fashioned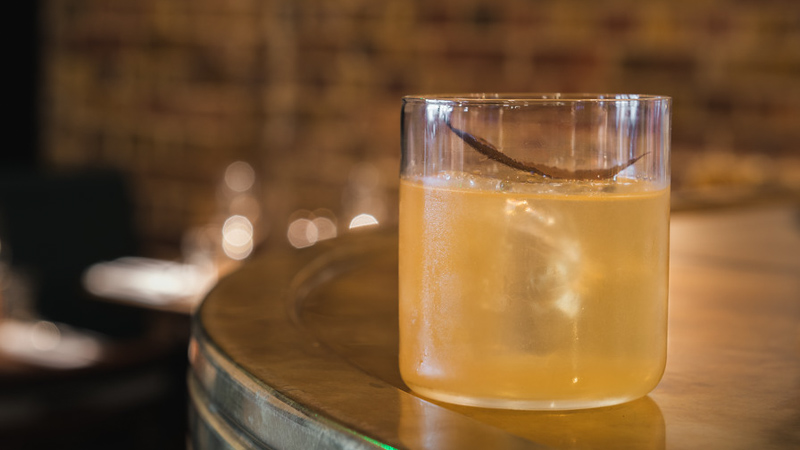 Sometimes you can't beat the classics – and sometimes you can, if you give them a little reworking. Hawksmoor's previous 'Full-Fat Old Fashioned' becomes the Fuller-Fat Old Fashioned – painstakingly created by infusing butter into bourbon in a water bath, with the added French luxurious touch of beurre noisette and a hint of the cigar box, courtesy of sandalwood and cedar oil. Don Draper, eat your heart out.
Find the new menu in the City at Spitalfields Bar (157B Commercial Street, E1 6BJ) and Hawksmoor Guildhall (10 Basinghall Street, EC2V 5BQ). Click here to see the full cocktail menu.
For updates on what's happening in the City plus exclusive offers, events and content for One City Friends, sign up for our newsletter here!