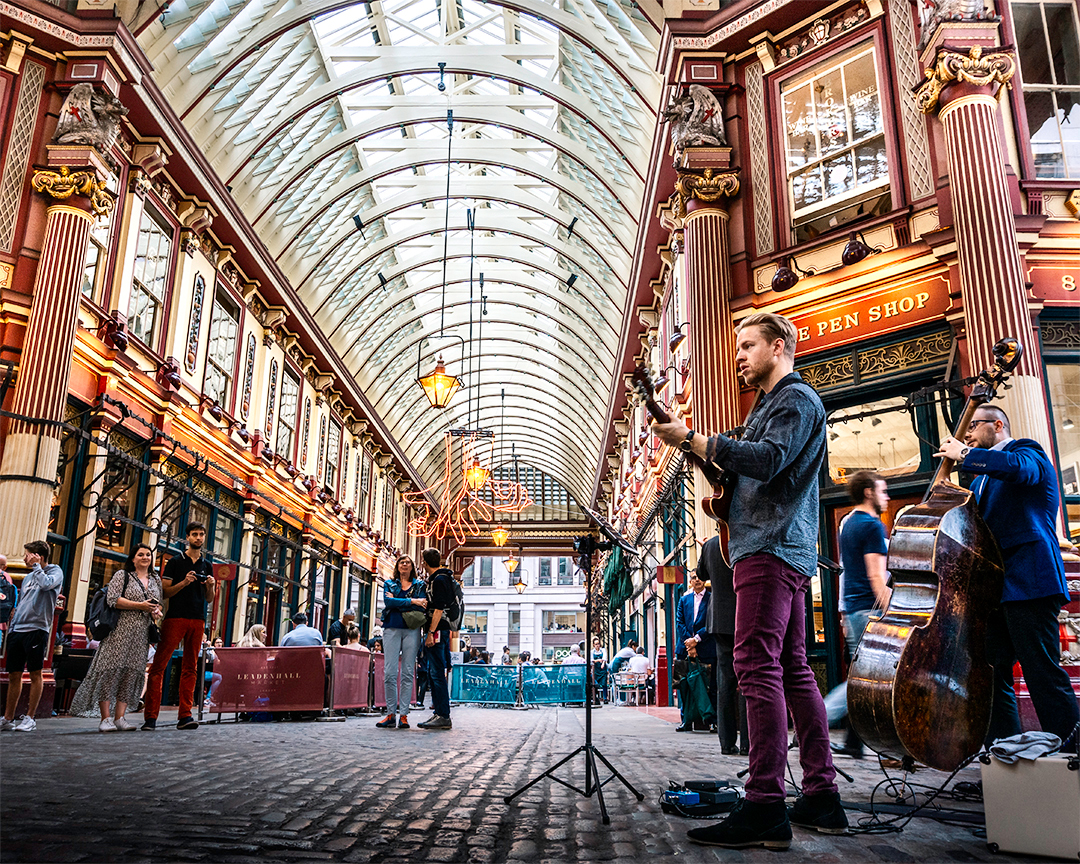 It's an architectural treasure in the City and a fantastic place to browse the shops or pick up lunch – so what hidden history lies within Leadenhall Market? Below, we've put together a few of our favourite facts about this iconic hub.
Early days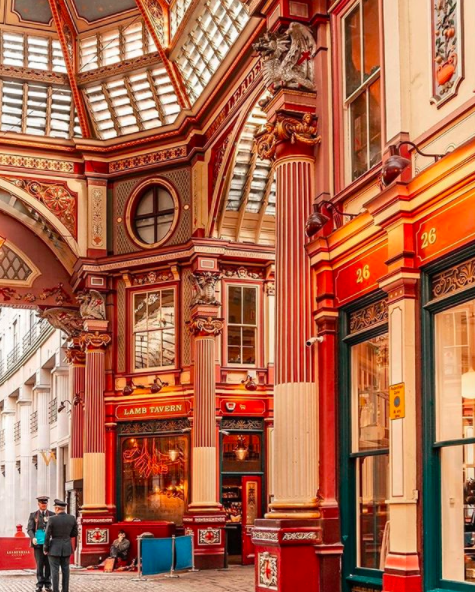 Leadenhall Market is one of the oldest markets in London; built on the site of a Roman Basilica, it once was the largest market north of the Alps. In the 1400s it became one of the best places in London to buy meat, game, poultry and fish, and in 1488 it was the only place you could buy leather; there are rumours the name 'Leadenhall' came from 'Leather-hall', though this is disputed.
Old Tom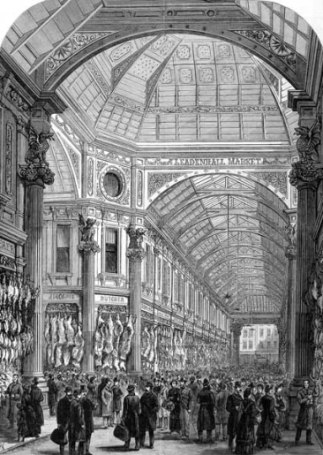 With its early history as a poultry market, it's unsurprising thousands of geese were slaughtered here over the years – but one lucky (or very determined) goose shot to historical fame as he evaded the fate of 34,000 fellow geese. A series of mistakes meant he was in the market in the first place, and it might have ended badly for 'Old Tom' – but the goose was so difficult to catch and slaughter, he eventually became an accepted resident of the market and was well fed and looked after by local tenants for his 38-year life. He even got an obituary and proper burial after his death – and a cellar bar in the market named after him, Old Tom's Bar.
Image: historic-uk.com
A spellbinding location
Keen-eyed Potter fans will spot Leadenhall Market in the film adaptation of Harry Potter and the Philosopher's Stone – it was used as the entrance to the Leaky Cauldron, the pub in the muggle world that contains the hidden entrance to Diagon Alley. In 2020, it's the entrance to an optician's, so you won't be able to find Tom the bartender wiping glasses inside (well, not those kind of glasses). The market was also used as a filming location for Harry Potter and the Goblet of Fire as well as numerous other Hollywood productions.
Image: harrypotter.fandom.com
Flippin' exciting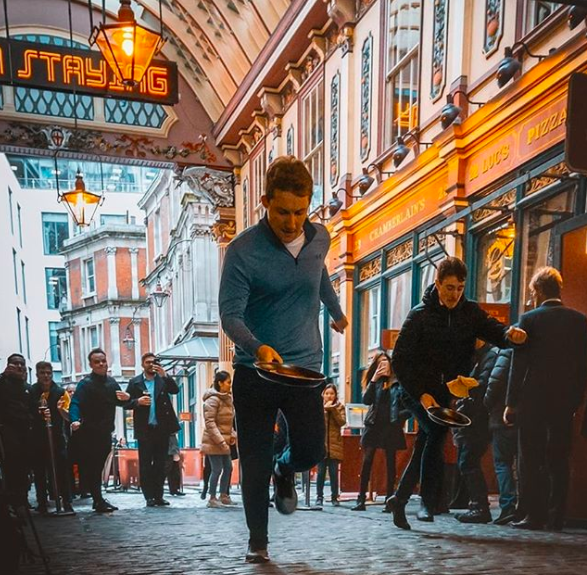 An important part of the City calendar (at least, in our opinion) is the annual Leadenhall Market Pancake Race. Organised by the Lamb Tavern, pop in at lunchtime on pancake day with a few speedy friends to see if you can flip pancakes the fastest and win the coveted frying pan trophy. There's even better news for all spectators and passers-by – the pub gives away 500 free pancakes with a variety of tasty toppings.
For more updates on what's happening online while London's on lockdown, sign up for our newsletter here!