We've been thinking about it all year and now it's finally here… Pancake Day.
Traditionally Pancake Day, otherwise known as Shove Tuesday, marks the feast day before the start of lent on Ash Wednesday – that's 47 days before Easter Sunday.
Back in the 'olden days' pancakes were the dish of choice as they gave people a last opportunity to use up their perishable ingredients: eggs, butter and milk before committing to fasting.
This year Pancake Day falls on the 21st of February. Whether you like your pancakes thin and flat, or small and airy, the city has lots of exciting events in store to ensure that you have a fun day – and a full stomach.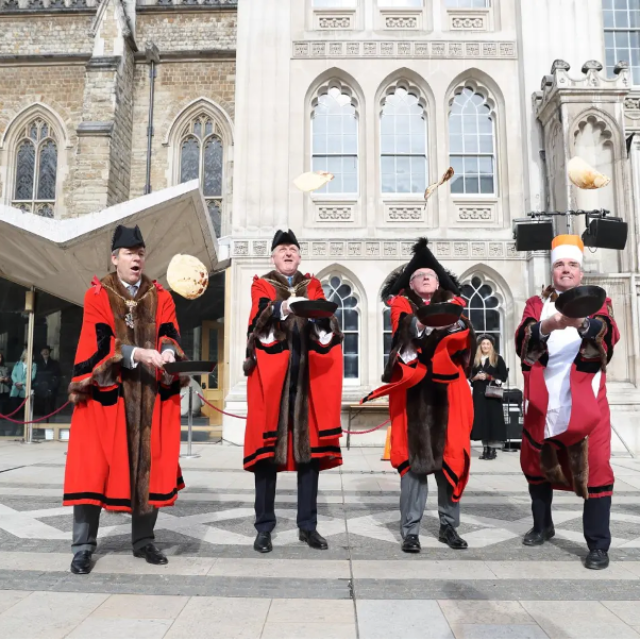 First up is the '19th Inter-Livery Pancake Race' organised by the Worshipful Company of Poulters at Guildhall Yard on Pancake Day.
This is an age-old tradition in the City of London which, this year, will see 30 teams in funky costumes take part (plus those not able to submit a full team in the Master's Qualifying Race). After the race there'll be a well-earned buffet lunch in the 13th century Crypt of the Guildhall!
Next, is the legendary Leadenhall Market Pancake Race on the 1st of March. Teams will be involved in a 20m flipping relay competing for the golden frying pan trophy. Year after year the One City team love to watch this event and it never disappoints. There are loads of free pancakes going and as the event is hosted by the Lamb Tavern pub, post-pancake drinks are sorted!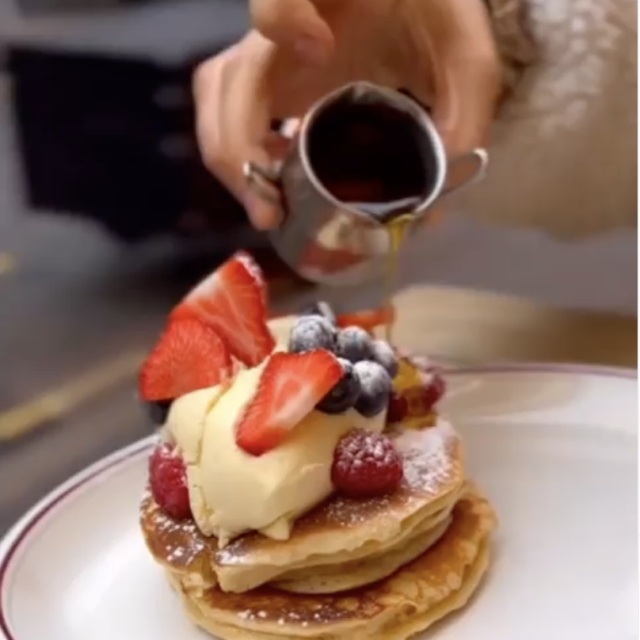 Finally, if you fancy a savoury or sweet pancake treat why not try The Breakfast Club, Spitalfields? While available to visit all year round, a meal here might just make you want to ditch the classic lemon and sugar, Nutella and banana, or golden syrup, for an all-American experience.
Keep us updated on what you do in celebration of Pancake Day on social media, by tagging us in any pictures you take!