Bored of cooking the same plant-based dishes at home this Veganuary? Let the City take the pressure off and have delicious meals delivered straight to your door. Below are four of our favourites sending you innovative and classic vegan dishes – you might just find you'll stay a vegan for February (and beyond).
Ex Som-Saa chef Andy Hogben looks at international cuisine to get inspiration for the fantastic variety of flavours he includes in his small but beautifully curated vegan menu at Alter. In January you can order the Izakaya Feast off Dishpatch – delivered on a Friday with a variety of dishes to enjoy throughout the weekend. Click here to order.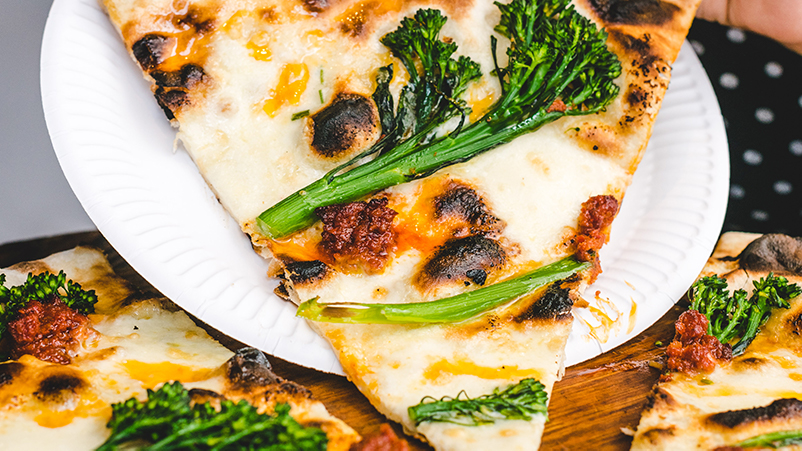 You might not think of pizza being the most vegan-friendly food option this month, but you'd be wrong – cult favourite Homeslice have got some fantastic vegan selections on the menu. We recommend the vegan 'Ndontja' (pictured) – a delicious combo of vegan 'nduja flavouring, tenderstem broccoli, vegan mozzarella and chilli oil. Click here to order.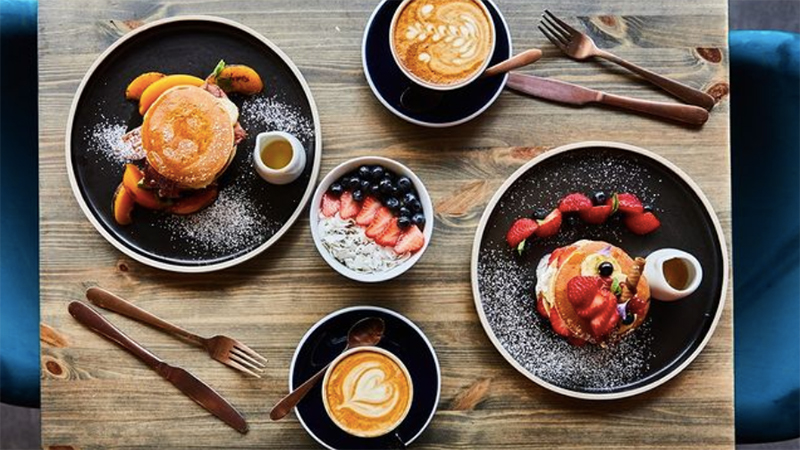 Clean Hearts Cafe specialises in healthy and delicious foods that, well, keep your heart clean – so you already know that they have a fantastic vegan selection on the menu. Treat yourself to breakfasts, sandwiches, quiches and even vegan milkshakes – you might find yourself ordering two meals a day. Click here to order.
The Aldgate venue for our favourite pasta eatery has closed its doors, but the St Katharine's Docks branch is still delivering to anyone in the area. Enjoy a variety of vegan variations on their classic, perfected menu of traditional Italian pasta. Veganuary just got that little bit more indulgent. Click here to order.
For more updates on what's happening online while the City's in lockdown, sign up for our newsletter here!