Wander down Threadneedle St and you're bound to stop at Cutter & Squidge – the quirky bakery with cakes, cookies, macarons and trademark 'biskies' in a rainbow of colours to grab your attention. From humble food market beginnings to iconic Soho store to City cafe, watch this space – Cutter & Squidge is set to take over the capital. We sat down with Annabel Lui, co-founder of the brand (created with her sister, Emily) to hear all about the journey so far.
Tell us the origin of Cutter & Squidge.
Annabel: I'm from a food background – I grew up in restaurants. I wanted to be a pastry chef when I was younger, but when I told my dad (who's a trained chef himself) he said: 'no! You've got to go to university.' I actually started off in the City working in corporate finance, but decided when I was about 25 that I wanted to do something different. I used to spend all my money on food and dessert-making items like spray guns, things like that, and was always making cakes for my friends and family.
That's kind of how it all started. I was looking at the sweet industry and noticed that people were all doing the same thing; it all tasted quite artificial – not the kind of thing we'd make at home. I convinced my sister to team up and create something tasty, so we made the 'biskie', a unique product that tasted real, using actual ingredients (like actual blueberries and lemons; no artificial flavouring). We wanted to make a product that we both really loved. In terms of texture, I love cookies, my sister loves cakes, so we combined them.
That's how Cutter & Squidge started – we named it after ourselves, I would cut the biskie and she would squidge it together! I'm cutter, she's squidge.
We started in food markets, which is a great way to start a small business and test whether people like your product. We began at the Up Market at One New Change and that's how we got going and how people got to know us.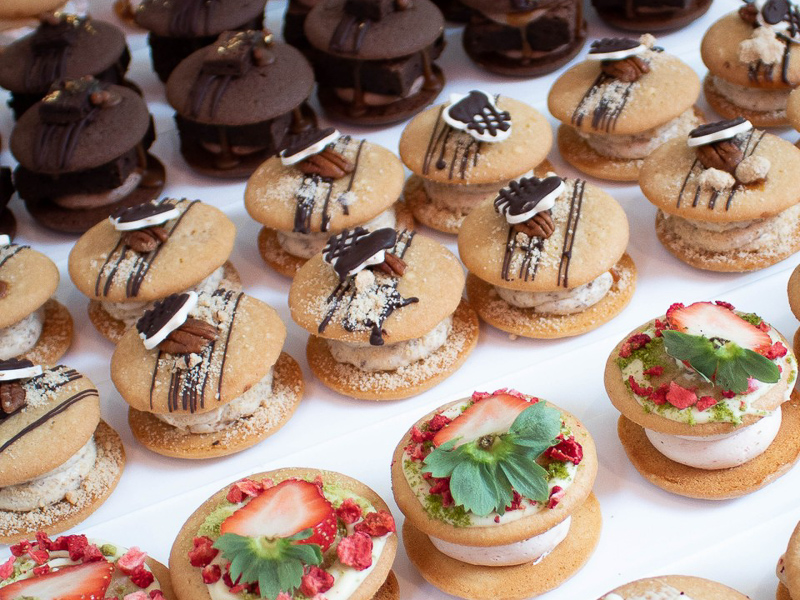 What are the challenges you faced initially?
Trying to get your name out and get people to know who you are was difficult. It initially was quite easy as we had companies like Selfridges and Harrods approach us, but after that, knowing how to take the next step is difficult. Figuring out how to grow – that was a challenge.
With one store in Soho and a relatively new second store in the City, what are the differences you see in the two areas?
The areas are completely different. Soho does have its working crowd but it's mostly tourists and people from overseas, people who don't necessarily live or work in London, so there's quite a variety of different people who come in. In the City, there's a big community spirit and a routine. The same faces come in, you get to know your customers and know what they like or don't like very quickly. Once they try your products they stick with you and keep coming back. It's really nice to have that kind of customer base.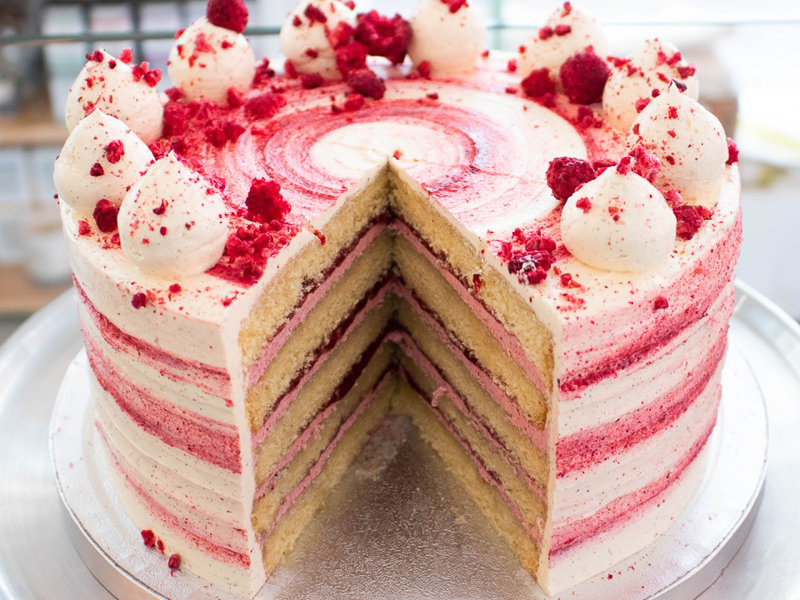 Tell us your daily routine.
There really is no typical day! Every day looks completely different. Usually the day starts at around 5:30 to 6 in the morning. I go through emails, messages, see if anything is really pressing and urgent that the team needs to get going with as soon as they get to work, then I catch up with my Head of Operations. At the beginning of the week I'll head to one of the stores or the head office so that I can spend equal amounts of time with everyone in my team, from the bakery managers to the store managers.
During the afternoons I might meet with marketing, product development, finance, our property finder to find our next store, or others. We've also just finished writing our first cookbook which has taken up a lot of my time! And we're beginning filming for our YouTube channel. There are a lot of things happening and I have a lot of hats on – one day it might be fixing something, the next it'll be working out a strategy on how we can get our recipes out to the nation.
What music are you listening to at the moment?
I normally listen to Motown classics like Marvin Gaye or Al Green – they're great to sing along to. I can't listen to anything too beat-y when I'm working, it's got to be mellow so I can think and get the juices flowing. Nothing too distracting, otherwise I'm not going to do any work!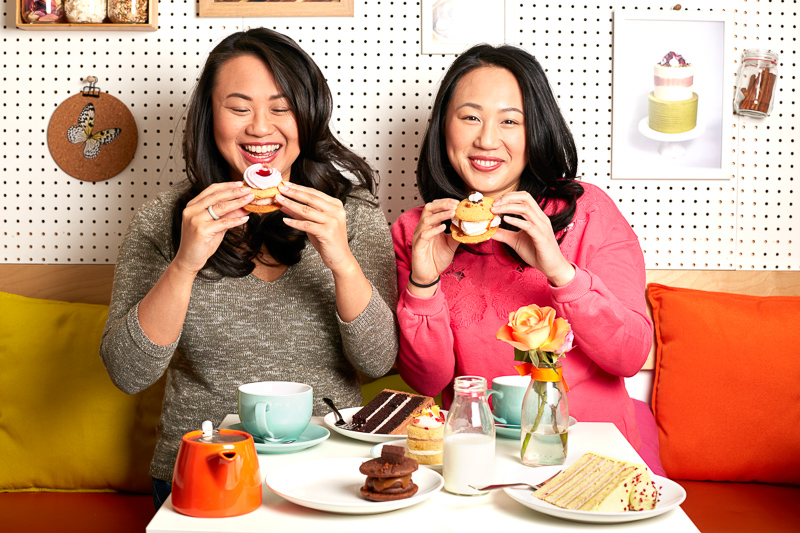 What advice would you give to someone looking to start a food business?
Get a good mentor who can give you advice. Go to events and make contacts with people in the industry – get yourself out there. For food brands the markets are a great way to start. Speak to other traders just to get a feel for what they've done, and what you can do. Don't be shy – everyone's there to help each other in that space. I know a lot of people who we used to trade alongside who have moved on as well, and we all keep in touch and know each other – it's a little community, which is really nice. Don't be afraid to speak to people, even if they're in the same kind of space as you – it's good to talk to everyone. And you might find yourself a mentor!
Find Cutter & Squidge at 23 the Royal Exchange, Threadneedle St. Click here to visit the website or find them on Instagram at @cutterandsquidge.
For updates on what's happening in the City plus exclusive offers and content for One City Friends, sign up for our newsletter here!