Rare, it seems, is the City dweller who isn't in possession of a bicycle this day and age – despite the dangers of buses and other fuelled traffic yet polluting the capital. However, in fact a penchant for cycling London's streets has been popular for two centuries now, and is only set to increase as residents become more and more environmentally conscious (and London itself strives towards a necessary and noticeably expanded pedestrianisation by 2020). To this end, MR PORTER Nocturne returns in 2018 (after much success in previous years), celebrating everything two-wheeled and foot-pedalled in an action-packed day to prelude Bike Week.
Cheapside is transformed for the day: the City's "historic and modern financial centre" becomes instead a 1.2 kilometre circuit on Saturday 9th June. Sponsored by the globally-known men's online fashion destination and style content hub, MR PORTER Nocturne commences during daylight hours at 2pm and runs until the streets are lamp-lit at 10.30pm.
The event is free to attend and watch, and has something for everyone, pretty much regardless of age. Expect run-o'-the-mill bicycles, but also "Penny Farthings, fixed gear bikes, World Tour riders and much more race around a fully-barriered race circuit" too. The finish line under St. Paul's Cathedral lends a nicely dramatic touch to competitors' efforts.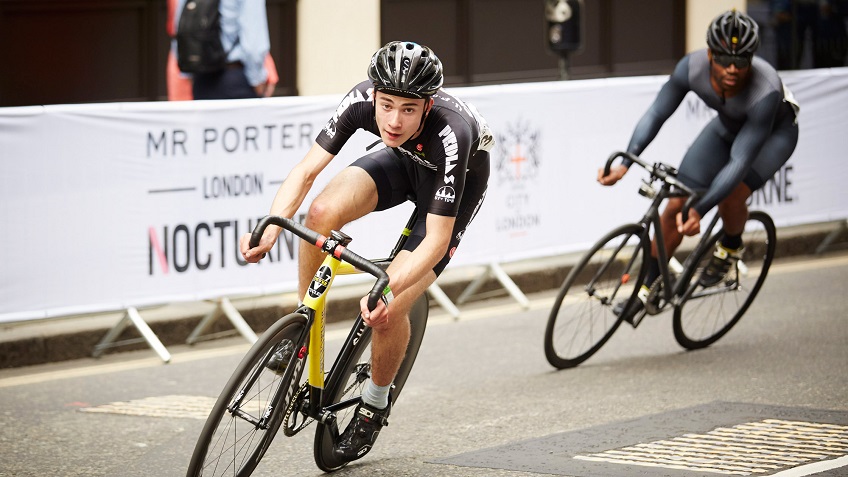 Indeed, the atmosphere at this year's event is sure to exceed expectations, not least due to the added extras of event villages, live music, bars, VIP areas, and big screens to keep up with the action wherever you're watching from, as well. The food and drink (alcoholic and non-), and a "pump track" for children, make MR PORTER Nocturne 2018 a truly great idea for a day out this June.
Not simply an event for amateurs, semi-pros and pros will be taking part also, such as the likes of track and road cyclist Ed Clancy OBE (triple Olympic Gold medallist for the JLT-Condor team). Get closer to the action by standing shoulder to shoulder with other cycling buffs along the winding barriers of the Cheapside circuit, watching in awe the speed of the competitors, sharing in the joy of their wins, and grimacing at the inevitable crashes that occur, too, unfortunately. Yet, what sport doesn't have its mishaps?
One area of cycling that is taking off particularly at the moment is the French-inspired fixed gear critérium (or 'crit') racing, where the bikes don't have brakes. "Technical and aggressive", and one of the hardest forms of cycling, crit racing is an aptly urban sport for inclusion in MR PORTER London Nocturne. Speed and manoeuvrability are key; if reactions are slow on tight bends, riders will be hitting the concrete with force.
If this sounds a bit brutal, an entirely different competition (also from France) is the Concours d'élégance, where "participants compete for the most elegant entry, best bike and most considerate cycling style".
It's like two different Londons encapsulate in the same 1.2km zone – a microcosm of City life on two wheels.  Make sure you head to Cheapside on Saturday 9th June to experience this and so much more at MR PORTER London Nocturne 2018 first-hand.